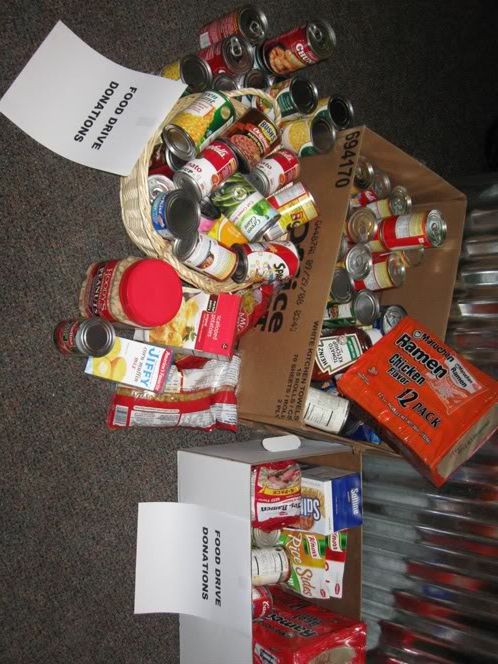 Things are so exciting with the Virtual Food Drive — it's hard to keep up with the donations.
Right now I think I've accounted for 3,115 pounds of food donated here and elsewhere, benefiting more than 40 food banks around the country. I've also received pledges of $460, which I don't really know how to count. I'm making a financial donation to FeedingAmerica.org in lieu of giving presents to my clients this year (sorry, Chris!), so that will be even more cash.
Some recent highlights:
Location3 in Denver had an office drive that collected 124 pounds. That's their picture of the boxes.
Up the Street Pete called me from Costco as he purchased 100 pounds — it was taller than his head when we stacked it up! That's Pete with Craig and some of the food as they wheeled it to my house. Craig also collected a large bin from his building.
Jenny sent an email to her family about the drive, and her mom in West Virginia and her aunt (I think Phoenix?) both donated. All it takes is a little prompting!
My cousin Bailey, who recently drove in the first snow to hit Baton Rouge, LA, since 1988, promised to donate a bag of groceries, plus some dentures. Yep — Bailey owns a dental lab.
Please help the final drive to 4,000 pounds. We're so close!
9 Responses to "Virtual Food Drive Update"
Leave a Reply